GREETINGS
Founded in 1959, Japan Machinery has helped connect manufacturers and users around the world by importing excellent industrial machinery, equipment, systems, and components from overseas for more than half a century in conjunction with the development of the Japanese industry.
While responding to the various demands of of the markets, the range of products we handle continues to expand significantly.
Our technology has also grown steadily, and now we have a manufacturing function and a service function in addition to a trading company function. Furthermore, we are aiming to improve satisfaction with quality assurance and environmental management systems per the acquisition and systematic application of the international standards ISO9001 and ISO14001.
We will continue to strive to meet the trust and expectations of our customers through introducing excellent products that meet the quickly changing requirements for the world's industries for environmentally friendly technologies.
Japan Machinery will always listen to the voice of the customer and aim for further leaps forward.
We look forward to your continued patronage.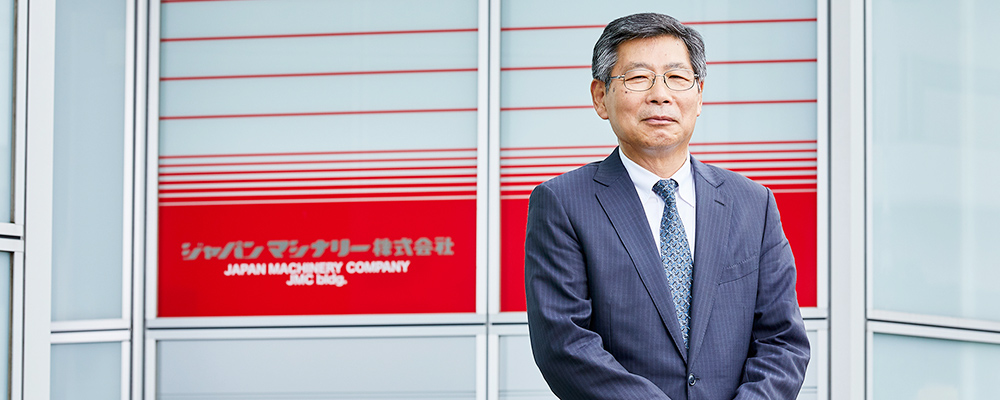 Tomohiro KOIZUMI, Representative Director